Leading
Digital Signature Certificate Provider
Experience Hassle-free and Paperless DSC Services
help us to guide you to choose your dsc
Buy Class 3 and DGFT
Digital Signature Certificates
One Digital Signature for multiple use

We are India's Digital Signature Certificate Providers, Experience hassle-free services and buy new DSC or renew existing DSC online. Download you DSC in easy steps. Our team will guide you select best DSC.
Buy Class 3 or DGFT Digital Signature Certificates
Buy Class 3 or DGFT Digital Signature Certificates
What class & variant of DSC should I buy?
What class & variant of DSC should I buy?
DSC is now sold in only one class : Class-3. There will be no more Class-2 sold in 2021 as per CCA guidelines. Class-3 DSC is sufficient to sign documents for a large variety of purposes – including tax returns (Income Tax /GST), invoice signing (Tally or PDF), completing Director's KYC, register new business firm on MCA Portal(ROC), applying Import Export Code (IEC), EPF Portal, etc. Some Tender Portals require vendors to use Class-3 Digital Signature with encryption combo. Apart from that It is used for e-bidding, e-auction, e-ticketing, trademark & patent registrations, ice gate, central board of excise etc.
DSC for Organizations
Tender portals in India accept Class-3 Digital Signature to submit bids online. The type of applicant can be sole-proprietor, partnership firm, LLP, registered company, or trusts. Authorized signatory for the organization must give permission for the issue of Class-3 Digital Signature to their staff. Applicants have option to buy only Signature, or Combo. The combo includes both Signature and Encryption. Check with Tender Inviting Authority if you need Combo.
Uses of DGFT Certificates (Must have IEC): Exporters & Importers enrolled with DGFT and DGFT Portal
We always recommend to contact us to help you choose your DSC, best suited for you
A Digital Signature Certificate is essential for organizations and businesses that have E-tendering processes on various Government sites. It allows a convenient and transparent E-tendering procedure by guaranteeing a greater security during online transactions. DSC has a legal status as it is authorized under the Information technology Act, making it mandatory for all kinds or E-procurement processes.
A Digital Signature Certificate is required by the Ministry of Corporate Affairs or the Registrar of Companies in order to facilitate a much transparent and smooth transaction. It is less time consuming and helps in guarding data. If any organization surpasses a revenue of Rs. 60 Lakhs, a DSC is mandatory by Law.
Digital Signature Certificate will help you file your Tax Returns by making it easier and more secure. As per section 44AB of the Income Tax Act a revised provision was made, stating that e-filling is mandatory for all professionals having a yearly receipt of Rs. 25 Lakh and organizations that house an annual turnover of Rs. 1 crore and above.
By using Digital Signature Certificates, businesses can now easily allow their employees to sign and file tax returns on behalf of the company and also help them make online payments. Anyone who is registered in the Authorized person Tab of the GST Common Portal for any enterprise can sign and file GSTR using DSC. This is compulsory for LLPs and other tax payers because they have to sign and file returns in the GST Common Portal.
Digital signature certificates can make the labour of the owner more convenient, cost-efficient and comfortable, while handling the employees' PF transfer claim forms. The authorized employees can now digitally sign using DSC and submit their forms online, in Employer Online Transfer Claim Portal (EPFO). The employer is able to easily request applications and verify the member details by accepting and submitting the requests through this online portal.
EXIM or Export and Import organizations should get their electronical licenses on the DGFT website, because it guarantees the authenticity of any document. It is mandatory to use Digital Signature Certificate for all electronic documents and for transactions related to any foreign trade on the DGFT website. It also allows the EXIM organization to get a 50% decrease for the fee on license procurement. Due to Digital Signature Certificate, they can also prevent identity thefts while filing bills.
A Digital Signature Certificate will help verify the identity and the address of your customer while carrying forward an electronical KYC or Know Your Customer through Aadhaar Offline XML. An Aadhaar EKYC will help in providing you with minimal hassle and suspensions while the attestation of verification processes, where a guarantee of a faster procedure will be given when you issue a Digital Signature Certificate. In order to perform this Aadhaar eKYC, the owner should have their Aadhaar and number linked to it.
DSC for E-Ticketing (IRCTC)
In order to have a smooth and secure process of IRCTC e-ticket booking, the concept of Digital Signature Certificate can be issued by authorized agents. With the verification of the digital certificate, the user will be able to book numerous tickets, without any limitations. The authorized agent is required to hold a mandatory Class 3 digital signature certificate.
The Information Technology Act of 2000 made the use of DSCs mandatory when there is a need for electronical document submission in order to guarantee the security and the authority of the filed document. An Intellectual Property Right or IPR protects you for your intellectual assets which is acquiescent with the public policy objective of India. The Controller General of Patents has arranged a Class 3 DSC for the e-filing of trademarks and patents in the country. A digital signature certificate can guarantee the highest level of security.
Every type of Airline, Shipping agent, trade partner and Government agencies need to connect to the Indian Customs EDI gateway or ICEGATE in order to file documents and facilitate data sharing for administrative and policy making purposes. The DSC gives access to a Remote EDI service or RES to industries and trade agencies for the exchange of data, e-payment etc. Digital signature Certificates are used by these organizations in order to credit the identity of the users for security purposes.
DSC for Foreign National DSC
In order for safe and secure transactions within the Indian subcontinent, citizens or organizations from another country and Indian nationals living in abroad, a digital signature is required. All the attested form of important documents like address proof and identity proof is compulsory while filing for a DSC.
Wide Coverage of Services
We provide various extended support to help you purchase and use your DSC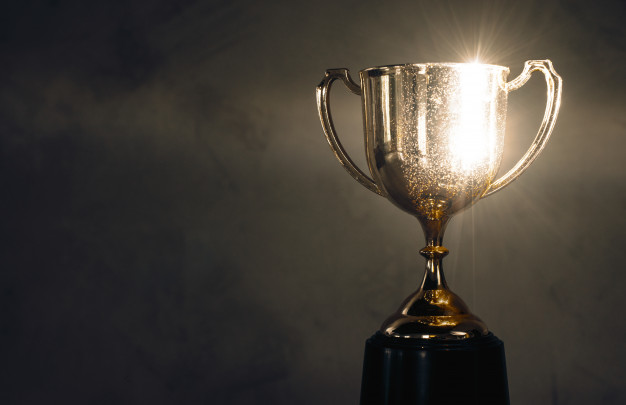 Rewarding our efforts of delivering excellence at every step, we are proud to have received numerous awards and recognition from some of the most renowned publications and organizations.
Community has always been the top most priority, which is why we constantly engage ourselves in supporting the wellness of our society and environment to promote a better tomorrow.